What We Do
MyPath (formerly Mission SF Community Financial Center) places low-income youth and young adults on a path to economic mobility by ensuring they have access to quality financial products, a working knowledge of the financial system, and a peer-based social support system that encourages personal goal-setting and accountability. When we do this, we position youth and young adults to achieve their full potential and seed upward mobility that will continue for generations to come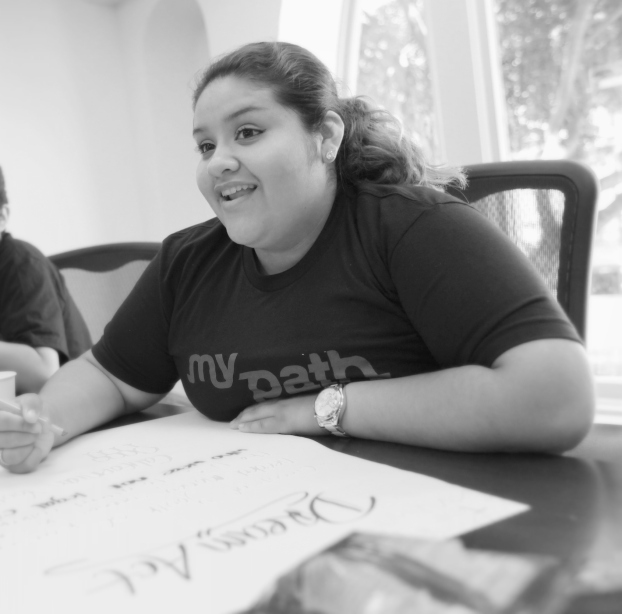 Our Vision
There are 20 million young people working in the United States, yet there is no system in place to support them to manage their first income streams. Our vision is to transform these paychecks into economic mobility pathways by engaging youth-serving programs and their low-income youth participants in banking, saving and credit-building. These opportunities power youth potential and seed economic mobility.
"The level of collaboration and trust is remarkable."
Jeannine Esposito, Manager, Community Engagement at Self-Help Federal Credit Union
"We have seen real, measurable results."
Nancy Brown, Senior Manager, Charles Schwab Community Development
"We applaud the real nature of the curricula and the asset building strategy."
Amanda Feinstein, Program Officer, Walter and Elise Haas Fund